Cocoa Brownies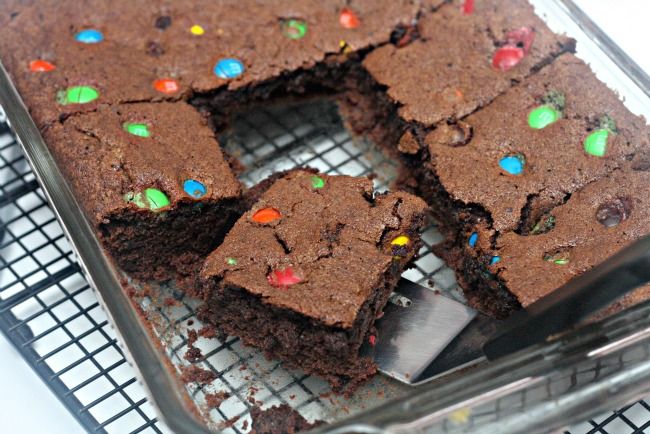 1 c. butter
2 c. sugar
4 eggs
1 t. vanilla
1 ¼ c. flour
¾ c. cocoa
½ t. baking powder
¼ t. salt
⅛ t. coffee grounds or 1T. brewed coffee
Preheat oven to 350F. Grease a 13 x 9" baking dish.
Cream butter and sugar until fluffy, about 5 minutes. Add eggs one at a time, then vanilla. Combine dry ingredients and pour in on low speed. Mix only until batter is uniform
Bake 35 minutes or until a toothpick inserted removes clean.