TWO ingredients. Yes, that's right. 2 Ingredient Facial Scrub Cleanser is what I use to "indulge" my skin after a long day of housekeeping, diaper changing, meal making, and yoga video-ing with Jillian. (Gotta love Jillian, right?)
Nothing makes my skin feel quite as delicately smooth as using a scrubby facial cleanser. Nothing makes my wallet happier than a DIY 2-ingredient facial scrub cleanser. Make it for yourself and see what I mean. You'll notice the enhanced silkiness, he'll wonder what gave you that maidenlike glow. Go for it! What're you waiting for?
What You'll Need:
Liquid Facial Cleanser, the gentler the better
Baking Soda
Small container or pump bottle (think hand soap bottle)
Instructions:
Measure out facial cleanser and add one teaspoon of baking soda per half cup of cleanser. Stir together and store in an airtight container or better yet, a pump bottle. Be sure to shake or stir mixture before each use to ensure the scrubbing soda granules haven't settled in the bottom.
Use the facial scrub cleanser in your typical washing routine for a deep-clean a few times per week and enjoy your baby-soft mug.
What is your favorite way to deep clean your skin?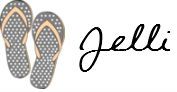 Follow on G+ | Like on Facebook | Tweet with me
 Linking here: Live. Laugh.Linky, Inspiration Mon.,