Unless you've scheduled a Cesarian, there's no way to know when baby will arrive. Many times the onset of labor occurs at the most unexpected moments, which means we mamas need to be prepared for anything. Before the birth of Summer Elizabeth, my midwife gave me this helpful tip to prepare for an unexpected birth.
Cover your  mattress.
Should your water break in the middle of the night, you'll be insanely grateful to have that mattress protected and covered up well. Purchase a plastic shower curtain or waterproof mattress cover and layer up as follows:
comforter/bedspread
top sheet
fitted sheet
COVER
fitted sheet
mattress
You may be wondering why you've got a fitted sheet between your mattress and the waterproof cover, but trust me, when you're in a hurry to make up the bed & rush to the hospital, you'll be mighty glad you've already got another fitted sheet clean & ready to go for when you get home. I know I was when I got back home earlier this month with my newborn bundle of baby boy joy.
Happy birth planning!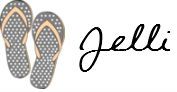 Follow on G+ | Like on Facebook | Tweet with me
 Linking here: Fri. Baby Shower,
Original bed image source