I love my midwife. She is such a great lady and a wonderfully wise resource for post-partum advice, encouragement, and relief remedies after giving birth.
As I labored through the long morning of Summer Elizabeth's birth, large pots of boiling rosemary water steeped on the stove nearby. We'd been instructed to pluck off a couple of handfuls of fresh rosemary twigs to have on hand in preparation for the birth. Since husband and I are such obedient souls (giggle) we trotted over to the neighbor's rosemary bush and snagged ourselves the loot. Mrs. Midwife was happy to see we'd completed the task, as she filled silver pots full of water and placed them on the heat. She gingerly tossed the green-leaved twigs into large bubbling pots to steep for a few hours as the birth progressed.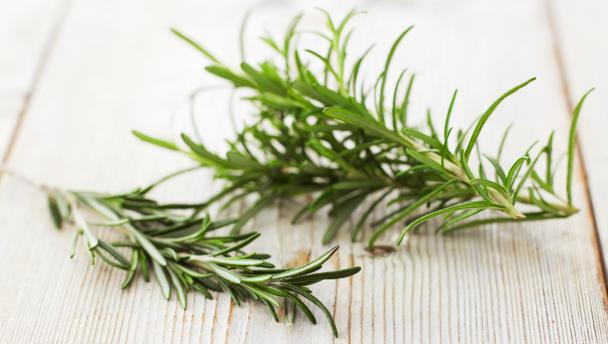 After our lovely little girl arrived, Mrs. Midwife filled a squirt bottle with her DIY post-partum healing remedy water and gently cleaned me up with a soft washcloth or two (or seven). She insisted that rosemary had a natural tendency to sooth and heal the lady regions after giving vaginal birth.  Who am I to question a seasoned birthing veteran?  I took her advice and continued to use the rosemary water in an inexpensive squirt bottle (think ketchup bottle) storing it on the back of the toilet. The idea is that you squirt the water over your genitals in a stream when using the toilet to keep urine from stinging your tender nether regions. Hospitals give peri bottles, so why not DIY it? The cooling effect of the water is soothing, and rosemary's healing properties help speed up your recuperation time down south. I even toted a bottle of rosemary water in my purse for the first couple of weeks after giving birth because it just made going to the bathroom so soothing. I guess that since I was a 1st-time mama, I wanted to do anything and everything to make recovery fast and comfy, and this is what definitely worked for me!
Do it: DIY Post-Partum Healing Rosemary Water
Instructions:
Collect 8 twigs of rosemary per gallon of water you're planning to use. Bring water to a boil, toss in the rosemary, and put a lid on the pot. Steep the rosemary in the water until it comes to room temperature. Strain and save the liquid and discard all rosemary remnants. Pour the rosemary water into a squirt bottle or two & store extra liquid in the fridge for later. As you urinate, squirt that cool refreshing water over your lady parts and dab dry with tp. You can use this potion for as long as you like, but I'd recommend it for at least a week.
Ladies, what is your best post-partum recovery tip?