My brother-in-law was baptized this month, which called for a mega celebratory lunch after the service. Husband went crazy at our favorite local Italian eatery, ordering seafood pasta, feta and calamata-laden gourmet salad, and 5 types of pizza to go. Did I mention this is a meal for only 4 adults plus a toddler? In charge of dessert and having newborn duty, I opted for a simple pleasure made lush- espresso banana chocolate chip cookies.
If you're like me, you'll be more likely to make a dessert if you can convince yourself that it is borderline healthy. Three things about these cookies made them happen at my house: oatmeal, bananas, and lower sugar content than most chocolate chip cookie recipes. Don't worry, no one will ever know when they bite into these chocolatey espresso morsels of goodness.
Another thing…
The espresso flavor of these yummy cookies is adjustable.
Level 1: People Pleaser: Please the palates of a large group by sprinkling the espresso powder atop the cookies before baking.
Level 2: Starbucks Aficionado: Roll cookies in espresso powder before placing on the baking sheet for a stronger pop of java flavor.
Level 3: Caffeine Jolt: Stir 1 tablespoon of espresso powder into cookie dough with dry ingredients and roll cookies in espresso powder before baking.
Espresso-Topped Banana Chocolate Chip Cookies
Ingredients
2 c. flour
¾ t. salt
½ t. baking soda
¾ c. butter
½ c. white sugar
½ c. light brown sugar
1 egg
½ cup mashed ripe banana
1 c. oats (quick or rolled)
1 c. chocolate chips
3 T. espresso powder
Instructions
Preheat oven to 375F.
Beat butter and sugars on medium speed until fluffy, scraping down sides of the bowl once. Add egg and banana.
On low speed add add flour, salt, and baking soda. Mix just until combined and stir in chips and oats.
Add espresso powder to dough now, if you're a die-hard coffee lover. Otherwise, use a cookie scoop or a tablespoon to scoop dough. Roll in espresso powder or place on lined or buttered cookie sheet 2" apart and sprinkle with espresso powder. Bake 12 minutes and move immediately to a cooling rack. Serve with a tall glass of cold milk.
Go on, get to baking!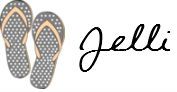 Follow on G+ | Like on Facebook | Tweet with me
Linking here: Time to Sparkle, Live.Laugh.Linky,