Last week I promised a taste treat made from the gorgeous golden mangoes dropping into my front yard. How about mango sorbet?!
A taste of the tropics straight from your freezer is just what this summer ordered. Sorbets are a great option for light, refreshing desserts that suit all ages & especially cater to those who choose a lactose-free diet. Me, I just make sorbet because I've got an abundance of mangoes that we can't possibly eat before they over ripen & a serious crush on my ice cream maker. My husband doesn't mind one bit.
If you can plug in a blender, you can make this recipe. It's really that easy. Some of you might be a little unfamiliar with the anatomy of the mango, so here's a helpful photo tutorial by Jaden Hair about how to chop a mango & get the most fruit possible. Aside from the fact that I generally serve mangoes skin-intact, this is the technique that I use too.

Fresh Mango Sorbet
Ingredients
4 c. peeled mango cubes
⅓ c. sugar
3 T. lemon or lime juice
pinch salt
Instructions
Combine all ingredients in a blender and process until smooth. Refrigerate until well-chilled and churn according to your ice cream makers' instructions. Freeze until solid or enjoy straight from the ice cream maker as a soft serve sorbet.
What is your favorite mango recipe? Share below in the comments!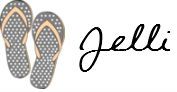 Follow on G+ | Like on Facebook | Tweet with me
Linking here: Two Cup Tues., Live.Laugh.Linky