Having a new baby in the house is a blessing, but it's also hard work round the clock. Although they might not admit it, new moms love pampering and having a friendly face around for those long hours of rocking the baby. If the family already has children, you can more than bet that mama will be smitten to have an extra set of hands on deck. Housework and babysitting rank high on the wishlists of most mothers and are a good start. Here are a few more ideas to jump start your helping out a new mom.
Source
Go all out and bring the family an entire meal complete with utensils and a large pitcher full of iced sweet tea. Don't forget dessert! If you're not Julia Childs in the kitchen, a pizza voucher works well too!
Encourage Her

Purchase a pretty notebook and fill it with encouraging quotes and notes for the new mama. Accentuate the notebook by tying on a handcrafted pen.
Source
Provide Pregnancy Prohibitionary Fare

Many mothers forgo on culinary delicacies like sushi, soft cheeses, and champagne during pregnancy. Cater to mom's postpartum cravings and show up at the door with her favorite fare that she hasn't consumed in nine entire months.
Entertain

Gift a new mom a month of Netflix, a season of her favorite show, or a DVD that she's been keen to see. Chances are, she'd love a little distraction during feeding times.
Source
Play Nurse
Fill a colorful basket with medicine cabinet staples for both the new mom and her baby. Things to include: Gas-X, baby pain-reliever, breast creams, diaper rash cream, hair ties, eye drops, baby nasal aspirator, thermometer, etc.
Gift It
Who doesn't swoon for a personalized gift basket? Think long and hard about the mama's preferences and consider a glam basket decked out with some of the following items:
Dry shampoo- who has time to shower anyway?
Fuzzy socks or slippers- pamper those toes!
Hand cream- Hourly diaper changes rub hands raw.
Lavender soothing candles
Magazines & reading material
Muffins- perfect for anytime!
Late-night snacks (granola bars, juice boxes…)
Lip gloss or chap stick
Nail polish- she's probably been wearing nude nails for nine months.
Nursing top- I live in these most days.
Nursing (& feminine) pads
Snacks & treats for the bigger children
Check out even more creative & unconventional ways to brighten a mom's day:
Ways to Bless a Mom from Our Family for His Glory
Bringing Baby Home: 30+ Ways to Bless a Family by Erika Dawson
18 Ways to Help a New Mom by The Mommypotamus
10 Scriptures for New Moms {Printable!} from Jessica June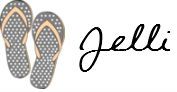 Follow on G+ | Like on Facebook | Tweet with me
Linking here: Whimsy Weds., The Mommy Club, Works for Me Weds., Fri. Baby Shower, Fellowship Fri., On Your Heart, Better Mom Mon., Heart and Home,