I don't know about you, but my budget requires I get a whole lot of mileage out of my baby's cloth diapers. Even if you plan on using them for future children (like I did) I'd still recommend avoiding newborn sized prefolds and opting instead for the next size up, infant prefolds.
With almost no extra effort at all, you can easily use infant prefolds from birth until at least 4 months of age and save yourself the hassle and expense of buying both newborn and infant prefold diapers.
When my first child was born, I was a complete newbie to cloth diapering. I didn't know any cloth diapering parents and had never handled a prefold, pocket, or any other kind of cloth diaper in my life. Okay, I admit, I'd never even changed a baby's diaper.
I did a whole lot of research before purchasing my daughter's newborn diaper stash. Having read enough CDing posts to make my eyes googley, I opted to buy newborn sized prefolds to start out. They worked like a charm for two months. Only TWO MONTHS?! I did eventually resell the diapers here.
Save money and time by folding your infant prefolds to fit a newborn.
The photo tutorial below is how I diaper my son, who needs more wetness protection in the front. If you've got a baby girl, simply fold down the back of the diaper rather than the front. Just for reference, my son weighed 6 lbs. 10 oz. at birth and this is how we've been diapering from the very beginning. Here's how to use an infant prefold on a tiny newborn.
Using this cloth diaper folding technique, also referred to as the bikini twist, all newborn covers should fit over the infant sized diaper with no gaps or leakage. The cover pictured below is a Bummis Super Whisper Wrap in newborn size.
Happy diapering!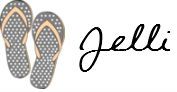 Follow on G+ | Like on Facebook | Tweet with me