Chances are, you've had an epic fail with meringue some time in your baking past. I know I have, and it hasn't just been once or twice. Costa Rica's high humidity combined with warm temperatures (and no AC) means pulling off successful meringue is a culinary miracle of sorts.
This no-fail meringue recipe worked beautifully for me even on the hottest day. Sitting proudly atop a creamy lemon pie, the golden meringue remained picturesque with no weeping or shrinking for more than 4 hours sitting on the counter. That's epic, people!
If you've been jaded by faulty meringue in the past, you absolutely must try this recipe. I used to be President of the Whipped-Cream-Pie-Topping-Club just for the sake of simplicity and assurance of success. I've resigned, and I hope you do too!
Ingredients
1 T. cornstarch
2 T. cold water
1/2 c. boiling water
1 t. vanilla
4 egg whites
4 T. sugar
pinch salt
Instructions
Combine cornstarch and cold water in a small saucepan.
Add boiling water to the mixture and cook until thick and clear, stirring constantly. This should take just a few minutes. Cool to at least body temperature.
Beat egg whites to soft peaks and slowly add in sugar and salt. Beat in vanilla and the thickened cornstarch "glue" until thick, beautiful, and holds stiff peaks.
Spread over pie or dessert and bake according to instructions, or approximately for 15 minutes in an oven preheated to 375F.
Cool meringue-topped desserts at room temperature unless otherwise specified.
https://jellibeanjournals.com/no-fail-meringue-recipe/
If you're looking for scrummy pies to test out this no-fail meringue, here are some of my top choices: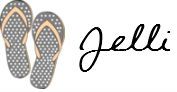 Follow on G+ | Like on Facebook | Tweet with me
Linking here: Mop it up Mon., Time to Sparkle, Totally Tasty Tues., From Dream to Reality, Works for Me Weds., Hookin' Up with House of Hepworths, Live, Laugh, Linky, I'm Lovin' It, Pity Party, Weekend Wrap-Up, Sat. Show & Tell