Okay, I admit, I don't exactly breastfeed in church services. I nurse in the church nursery. That's not really the heart of this post, but naming my post "The Best Nursing Dress on the Face of the Planet" just seemed too long and a whole lot less controversial.
I've shared with you about Seraphine Maternity before. Their maternity and nursing wares are top quality, worn by celebrities like Jessica Alba. In fact, I still wear Seraphine maternity wardrobe staples more than a month postpartum. The kind folks at Seraphine recently sent me this Turquoise Colour Block Nursing Dress and I can't begin to tell you how much I love it.
I'm a dress kind of girl. I love loose, flowing fabric around my knees. I'm also a nursing mama.
Dresses + breastfeeding didn't mix until now.
This colourblock dress has hidden nursing panels that keep you covered while breastfeeding. It is so nice to be able to nurse my baby at church wearing this ultra-soft sassy dress on those weeks I manage to get out  jeans and nursing tanks on Sundays. I'll probably be sporting this pretty vestido long after my baby's weaned too, but let's just keep that between us.
There's literally no nursing attire that's even come close to being as discreet as this dress. I wore it out for a breakfast date with my husband and newborn last week & didn't even feel mildly awkward pulling the baby to my chest, confident that even the most curious onlooker couldn't catch a glimpse. Love it!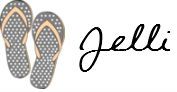 Follow on G+ | Like on Facebook | Tweet with me
Welcome to the Mommy-Brain Mixer! So happy you're here. Who doesn't love sharing stories about motherhood and our littles?
CONGRATS to Theresa Thompson winner of last week's Starbucks giftcard and to Lucy Runner Thompson, winner of the Target gift card. We will be contacting you!
Here we invite your to share about anything and everything motherhood or little people related. Be sure to visit one another. This mixer is all about building community between moms.
Don't forget to use the hashtag "mommybrainmixer" when sharing across social media!
Mommy MUSTS:
Link up your mommy post, not your homepage
Visit at least the two links ahead of you & leave comment love.