Growing up in the Midwest, custard pie was one of my favorite picks at the local cafeteria. As a kid, I frequented these sit-down eateries brimming with gray-haired folk because my own grandparents were big believers in dining cafeteria-style. As far as creamy mashed potatoes and succulent slices of turkey breast go, I was just as convinced that no fast-food restaurant could ever take the place of good home-cooked cafeteria food– including the luscious assortment of pies.
Custard has always been one of my favorite down-home dessert picks, and custard pie a slightly more "upscale" presentation of a humble custard cup, speckled with spicy nutmeg. This creamy vanilla egg custard pie is gorgeously easy to make, satisfyingly sweet, and hard to keep your fork out of. Am I the only person who prods around in the pie pan "straightening out" the edges of pie slices with my fork as I prep the leftover pie for storage? Guilty.
Ingredients
Crust:

1 1/3 c. flour
1/2 t. salt
scant 1/2 c. shortening
3 T. cold water

Pie Filling:

3 eggs
1 can (250g) evaporated milk
approx. 1/2 c. milk
1 1/2 t. vanilla extract
1/2 c. sugar
2 T. flour
1/4 t. salt
nutmeg, for sprinkling
Instructions
Crust:
Combine flour and salt in a large bowl. Cut in shortening using a pastry blender, or my favorite, your fingertips. Work it until the mixture resembles gravel. Pour in the water and stir with a sturdy spoon until dough will hold together when you try to form a ball. Less is more here. Stir too much and you'll wind up with a tough, chewy pie crust. Form dough into a disc and refrigerate as you preheat the oven to 350F. When oven reaches temperature, roll out the dough to fit your pie pan, prick with a fork, and bake 7 minutes. Remove from heat and reduce oven temp. to 325F.
Pie Filling:
Combine flour, sugar, and salt in a small bowl. Break one egg and add the white to a small dish and the yolk to a large bowl. Using a pastry brush, gently brush the egg white over the pie crust.
Pour remaining egg white into large bowl with the yolk. Add remaining eggs and vanilla. Pour evaporated milk into a measuring cup. Add enough milk (2% or whole) to bring the total milk to 2 c.and whisk this into the egg mixture.
Whisk dry ingredients into the milk+eggs slosh and pour into pie shell. Sprinkle with nutmeg to suit your fancy. I used about 2 teaspoons.
Bake for 1 hour or until custard is set. The center of the pie may not puff up as the edges, but as long as it's not jiggly, you're golden. Turn off oven and prop open oven door with a wooden spoon to allow pie to cool slowly for about 10 minutes. Then open the door and cool 10 min. more. Remove from oven and cool to room temp. before cutting. This slow cooling process is guaranteeing you a pie without cracks on top. If you don't mind cracked custard pie, just go ahead and cool the pie on a rack or on the countertop.Serve at room temperature or chilled. Store covered in the refrigerator.
https://jellibeanjournals.com/perfect-custard-pie/
Told you this was easy as, well…pie. Enjoy your newest taste treat!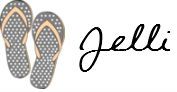 Follow on G+ | Like on Facebook | Tweet with me
Linking here: Marvelous Mon., Mop it up Mon., Tasty Tues., Works for me Weds., I'm lovin it, Create & Inspire, Weekend Wrap Up, Sundae Scoop