Potty training doesn't have to be stressful. If you've already prepared your toddler for potty training you're well on your way. Round up these handy tools and you're all set for potty training success!
Source
Before you begin potty training, gather these essential tools:
Small potty or potty chair insert for the toilet. Here's what we use.

Pottying doll or plush toy

Fun, colorful potty chart for recording progress and motivating your child
Here are some cute freebie potty charts.
Panties/briefs for the big girl or boy &/or training pants
Books & toys to entertain on the potty

Potty rewards (stickers, treats, etc.)

Mop & floor-cleaning spray
Incontinence bed pads to help protect crib sheets during naps
Stay tuned for The BIG Day, where I'll tell you exactly how we succeeded in potty training. Coming soon!
Catch up on the potty training series Part I: Preparing Your Toddler for Potty Training.
*Post contains affiliate links.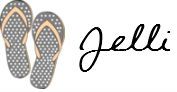 Follow on G+ | Like on Facebook | Tweet with me
Linking here: Sunday Funday, Sundae Scoop, Whimsy Weds., Not so Wordless Weds., Moms Library, Works for Me Weds., The Mommy Club, Show & Share Weds., I'm Lovin It,