Who doesn't love a dolled-up chocolate bar?
These pretty posies found their way into Husband's hands for Valentine's day. Summer Elizabeth helped by "signing" the accompanying card with two little pink fingerprints forming a heart. Daddy was happy.
Sweet , colorful, chocolate blooms  are easy to make, lovely to look at, and a yummy way to say "I care."  They're perfect party favors, and would make great teacher's appreciation gifts.
Grab your craft supplies and meet me back here, okay?

 
What you'll need:
Miniature chocolate bars
Popsicle or other craft sticks
Felt flowers (Save yourself the hassle. Buy pre-cut)
Buttons
Sequins
Green paper + your choice of colors
Craft/hot glue
15 minutes
Instructions:
Cut colored paper strips and glue to cover miniature candy bar wrappers.
Attach felt flowers to chocolate bar papers with glue and glue on a pretty button
Run a line of glue down craft sticks and attach sequins and ribbon.
Cut out leaves and glue to the back side of the craft stick "stems."
Scribble down a sweet note of endearment and brighten someone's day with  these sweet chocolate blooms.
Linking up here: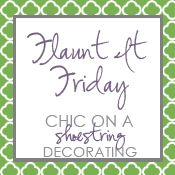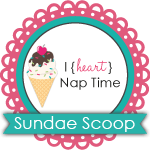 Yolo Mondays