This weekend we celebrated two gorgeous years of little girl. Summer Elizabeth had a water-themed birthday party complete with 3 pools, water balloon yoyos, water painting, and plenty of watermelon. I'll be featuring some water party games and activities soon, but meanwhile, here's a peek into our water birthday bash.
Summerbeth had her very FIRST CUPCAKE! She never eats sweets, but this birthday called for a cuppie. To be honest, I'd planned to make a special sugar-free banana cupcake for her but ran out of time. She didn't mind 🙂
My invitation was inspired by this birthday party invite on Pinterest. Loved the colors and integrating her bright smile into the invitation. I created the invite in PicMonkey, pasted it into Word, and took it to a printing/computer shop to print it out on quality paper.
We had great reviews about the fiesta. Kids and adults alike enjoyed the sunshine, a rainbow assortment of treats, and good company.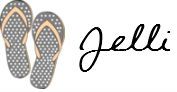 Follow on G+ | Like on Facebook | Tweet with me
Linking with: What'd You do this Weekend?,