Curious about what's inside a typical home in Costa Rica? Catch a glimpse inside a lovely, cozy, rustic Costa Rican house located in Liberia, Guanacaste.
Good friends of ours were kind enough to lend a key to their quaint, relaxing home last month when we headed toward the beach for a little R&R. Their three-bedroom abode oozes warm Costa Rican charm from the straw hats hanging in the dining room to a bird's nest that an unexpected feathered guest built atop the lighting fixture in the entryway.
My favorite feature of the home is the open-air living room. The back "wall" is made of handcrafted iron bars, allowing a fresh breeze to whirl through and bright sunshine to fill the space. The homeowners have done a fantastic job of decorating this family home with nostalgia of Costa Rica, generational keepsakes, and the pure essence of Tico country life.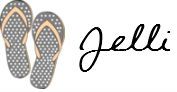 Follow on G+ | Like on Facebook | Tweet with me
Linking here: YOLO Mon., Heart & Home, Fellowship Fri.,