I know, I know, most of you cloth diapering experts are shaking your fingers at me right now, after just having read the title. It's true. I confess. I wash my cloth diapers in Tide detergent. It hasn't always been that way, but Tide works for me. *Post not in any way sponsored/compensated by Tide.
In fact, we started out with Ecos Free & Clear, a gentle coconut oil-based detergent. It worked great while Summer Elizabeth was tiny and breastfed exclusively. Later, I won a bag of Rockin' Green, a cloth-diaper specific detergent with a great reputation and an amazing scent, speaking for watermelon, at least. I loved the scent and Rock in Green worked okay for the diapers when my little girl was exclusively breastfed. When we moved to Italy and had to make due with a front-loading washing machine that used very little water, and Summerbeth began to eat solids, the battle began.
We fought hard adding extra water to each cycle, rinsing those diapers until I thought the water bill might resemble that of a public swimming pool, and researching every trick and tip around at my favorite cloth diapering website. We survived & so did the diapers, but boy was I happy to get home again to my top loader.
When the diapers still reeked of urine after multiple washes, I realized it was time to go all out and try Tide. Not only did my prefolds look whiter from the first washing, but everything smelled so much fresher. Yes, traces of pee pee smell were still left on the pocket diaper inserts that would take more washes to remove, but overall it was a success! I was hooked & shall continue my Tide loyalties with my fluffy diapers. It just works.
Thankfully, I have a very dedicated husband who's always participated in the cloth diapering process from start to finish. He's been through the muck and yuck with me, and together we've made it through a full 18 months of cloth diapering.
Here's my current cloth diaper washing routine:
Toss all diapers, inserts, covers & wetbags into the washing machine with no detergent and set washer to a quick wash cycle. Stop machine after it drains but before it spins.
Add about 3 tablespoons Tide Original liquid (nearly to cap line "1") to the laundry and set the washing machine to it's longest cycle.
Rinse diapers once more or until no suds are present. Hang everything in the sun to dry. Presto!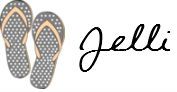 Follow on G+ | Like on Facebook | Tweet with me
Linking here: Works for me Weds., Pity Party, Weekend Bloggy Reading