When you've got mangoes, you eat them. That pretty much goes without saying.
Our neighbor has a gorgeous mango tree whose sturdy limbs hang over our tall concrete wall, mangoes dancing above our little house like the Nutcrackers' sugar plums. As the rains rush in, high winds batter the mango tree and send fruits thudding across our red metal roof, sending shivers down my spine.
Scaling a wooden ladder in the morning sunshine, my husband climbs high and rakes down the juicy, ripening fruits from the lofty branches, much to Summer Elizabeth's delight. We are a fruit-loving family.
This is the first home we've shared where a tree covered 75% of our daily fruit allowance. It's ideal. As the rainy season surges on, and the last of the mangoes hit the grass, it will be the end of a beautiful era, an era that will return again next May, whether we still live in this little home or not.
Stay tuned next week for an easy summer treat made from these gorgeous mangoes!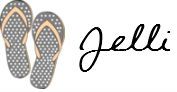 Follow on G+ | Like on Facebook | Tweet with me
Linking here: Funday Monday, On Your Heart, Fellowship Fri.,