Bailey's hazelnut ice cream, the latest frozen sensation rocking out my freezer, happened by chance.
Craving ice cream with a pregnant vengeance, Husband hurredly strapped the baby onto his back and we strode directly to the supermarket in search of ice cream ingredient inspiration. Nearing the dairy fridge he gallantly spotted a BOGO deal on Bailey's Hazelnut Creamer, and well…the rest is history.

Hazelnut Ice Cream
Ingredients
1 c. Bailey's Hazelnut Coffee Creamer
250 ml cream
½ c. milk
pinch salt
¼-1/2 c. brown sugar, to taste
2 eggs
Instructions
Combine creamer, cream, milk, salt, and brown sugar and eggs in a small saucepan and cook over medium-low heat whisking constantly until mixture reaches a boil. Boil one minute or until the ice cream base thickens up a bit.
Remove from heat and allow to cool to room temperature. Transfer to an airtight container and refrigerate 12 hours or overnight.
Churn according to your ice cream maker's instructions and enjoy!
This smooth creamy ice cream gives me all the confidence in the world that any flavor of Bailey's coffee creamer will make an outstanding ice cream base. You'd better believe that we'll be stalking the supermarket for more BOGO deals and stocking up the freezer with ice cream this summer!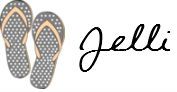 Follow on G+ | Like on Facebook | Tweet with me
Linking here: Sundae Scoop, Marvelous Mon., Mop it up Mon., Mon. Funday, Time to Sparkle, Live.Laugh.Linky, Pity Party,