You haven't really visited Costa Rica until you've gone to the farmer's market.
It's absurd to think that grocery stores alone could give you the full picture of the wealth of fresh produce abounding in this tropical nation. They can't give you the cultural experience of rubbing elbows, canvas sacks, and dirty sneakers with the locals while six produce vendors shout their repetitive chants letting passerbys know what's for sale under their tarp and aromas of fresh coffee and fried chicharón (pork skins) permeate the air.
If you're in Costa Rica, you simply can't miss the farmer's market, called "feria" by the locals. We attend every single Saturday morning for the quality & freshness of the produce, the unparallelled experience, and for the best priced fruits & veggies around.
We always leave the feria with a new story. A few weeks ago as we sat at one of the many outdoor sodas (cafeterias) in the feria, local priests walked by, "anointing" all the farmers, stands, and even my shoulder with "holy water" in celebration of Farmer's Day. Some weekends, the local band performs on a rooftop above the sodas. You might get your toes crushed by bad "drivers" of produce carts, shortchanged if you're not paying attention, or even given freebies, if you ask. Here's a peek into what the farmer's market looked like this week…
How many of these fruits and veggies do you recognize? Since first visiting Costa Rica in 2006, I've become quite a connoisseur of rare & awkward tropical fruits, many of which I've been introduced to here at the farmer's market. Check out my photos, spanning all the seasons of the year, and choose which finds you'd most like to try.
Note: For those of you trying to figure out the pricing, $1USD ≈ ₡500 Costa Rican colones
Hope your summer's filled with luscious, local produce too!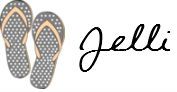 Follow on G+ | Like on Facebook | Tweet with me
Linking here: Monday Funday,