There's no doubt about it: kids love colors. They also love messy play. What could be better than an edible bath paint art experience? No worries about baby tasting the rainbow when the bath paint is not only edible, but also a breeze to clean up.
My little girl discovered new heights of bath play fun in the form of edible bath paint. Granted, she only tasted the violet paint, but she spent loads of time with her tile painted masterpiece, splatter painting and smearing the pigment all over the walls and floor of the shower. As you can see, I wasn't at all concerned that the paints might stain the grout, though from reading around it seems that any telltale tints wash away in time.
I loved watching Summer Elizabeth explore the bath paint. She began by cautiously poking her fingers into the paint tin and wound up brandishing a coat of many colors sitting giddily in a puddle of multi-hued mess as her 30 minutes of playtime ended. The paint washed right down the drain without any residue whatsoever. You can bet this is an activity I'll be pulling out again!
For a quick-fix baby and toddler play activity all you'll need is:
Simply pour yogurt into a muffin tin and stir in your desired colors. Undress your little one and pop him in the tub for playtime!
* You may notice that our paint is a little thin. Let's just say that this week's homemade yogurt didn't fully set up.
Here's an awesome resource full of inspiration for painting with children.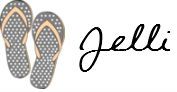 Follow on G+ | Like on Facebook | Tweet with me
Linking here: Mop it up Mon., Better Mom Mon., Tues. Tots, Works for me Weds., Kids Co-op