Summerbeth and I are generally awake shortly after the roosters crow. Yes, we really do hear roosters even in an urban neighborhood here in Costa Rica. Since I'm hardly able brew my cup of coffee with both eyes open at this ridiculously early hour, the last thing I want to do most days is cook breakfast.
My go-to quick and healthy solution for a toddler & mommy breakfast sure to please?
Our favorite breakfast smoothie.
Like most of the smoothies I make, I don't really measure out the ingredients, but for the sake of the accuracy-dependent, here goes:

Our Favorite Breakfast Smoothie
Ingredients
1½ bananas, frozen in pieces
½ an avocado
½-2/3 cup rolled oats
1½ c. milk (may use almond, soy, etc.)
ice cubes
Instructions
Toss all ingredients into a blender and whirl until smooth. Add water to thin, if necessary. Serve!
Nutrition Information
Serving size:
1 tall glass for mommy & 1 sippy-cup for toddler
If you love smoothies like me, don't miss this list of
50 smoothie recipes
.
What are your favorite fast & nutritious breakfast picks?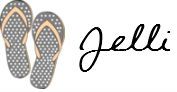 Follow on G+ | Like on Facebook | Tweet with me
Linking here: Sundae Scoop, Inspiration Mon., Marvelous Mon., Better Mom Mon., Sunday Showcase, Totally Tasty Tues., Time to Sparkle, The Mommy Club, Mom's Library, Works for Me Weds., Strut Your Stuff, DIY Showcase, Sundae Scoop,