When Summer Elizabeth was born, I had a playlist ready to go, stereo loaded. We used only one of those CDs before my midwife arrived and determined the music not "soothing" enough. The rest of the birth went on under the approved calming harp melodies that the doula had in her handbag. Not my cup of tea, but when you're in pain and focused on getting that child expelled, you don't fuss about background music.
This time, with no midwife at my side, my playlist is going to shine! From dancy tunes to help me keep up my energy to slower reverent worship tunes to help me focus on the One who is holding my hand throughout the entire experience, this music is mine.
Here's what's playing on my birth playlist:
Carried Me: The Worship Project
City on a Hill: Songs of Worship and Praise
How did you prepare for your child's birth? What personal touch made it an extra special experience for you? Share in the comments!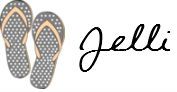 Follow on G+ | Like on Facebook | Tweet with me
Linking here: Works for Me Weds., Fri. Baby Shower, On Your Heart, Fellowship Fri., Essential Things Fri., Better Mom Mon.,