Short on time, but still hoping to write a birth plan? Make it easy on yourself by following along with these easy-to-follow guidelines for how to write a birth plan fast.
Talk to your spouse about your birth preferences, feelings, and anxieties. Determine as a couple what your best-practice birth plan might look like. Pray together.
Decide what you want. Are you planning to go au-natural or will an epidural be in the game plan?
Choose one of the handy birth plan creators below and fill in the blanks.
Print a few copies for hospital staff and for yourself.
– Birth Plan Generator from Just the Facts, Baby
– Birth Plan Worksheet Checklist  from BabyCenter
– Free Birth Plan from Earth Mama Angel Baby
– Customizable Birth Plan from Just Mommies
Did you write a birth plan for your birth of your last child? Did having a written birth plan help give you peace of mind on the "big day?" Fill me in, moms!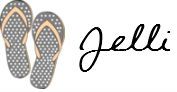 Follow on G+ | Like on Facebook | Tweet with me
Linking here: Mom's Library, The Mommy Club, Works for Me Weds., Live. Laugh. Linky, I'm Lovin' It, On Your Heart, Fellowship Fri., Strut Your Stuff Sat., Sundae Scoop, Better Mom Mon., Inspiration Mon.,