Lately, I'm all about dresses. There's just something about a fluttering skirt that makes me feel feminine, lovely, and ladylike. Long maxi dresses are not only the trendy fashion statement this season, but also incredibly forgiving. While I love a long, flowing maxi, the best part is that you can refashion & maximize a maxi dress by wearing it short too!
A maxi dress is a great wardrobe staple. It's the most comfortable dress in the closet. The only qualm I have with maxi dresses is that they're not the easiest to style. Of course, fashionista bloggers like Sarah and Meagan make it look simple to whip out a few accessories and *blink* a new outfit. That's not my strong suit, so I'll fill you in on my tip for how to maximize a maxi dress and style a long dress.
Shorten up.
Dramatically change your maxi dress style with one accessory. Belt your long dress short.
Here's  a How to Maximize your Maxi Dress Photo Tutorial.
1. Pull up your dress to fold it to the desired length creating a fabric "pocket."
2. Grab a wide belt and wrap it around your newly shortened dress. Adjust the gathering under the belt evenly all the way around the dress. Check in a mirror to be sure the length even. If you're concerned about slippage, add a few safety pins.
3. Tighten up your belt, accessorize, and kick up your heels. You've got a "new" dress! Pull on a fall cardi to change up the look even further!
What's your favorite way to wear a maxi dress?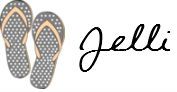 Follow on G+ | Like on Facebook | Tweet with me
Linking here: