Most moms would agree that there's nothing much cuter than seeing pint-sized onesies and wee tiny socks hanging on the line between seemingly sumo-sized mom and dad tees. Before Summer Elizabeth's birth I laundered infant clothing & daydreamed about the sweet baby who would soon fill them with life. Not until later did I realize how fast babies outgrow clothing.
While baby clothes shopping is a treat to most parents, spending too much cash on infant attire that will soon be outgrown isn't such a thrill. Here's what I've found helpful to get more wear out of infant clothing.
Select Separates
Your bundle of joy will fit into tops and bottoms much longer if the pieces are not connected. My baby is nearly a year old (sniffle) and still has tops that fit, labeled "3 months." It's great to have both long and short sleeved tops in the baby stash so that you can switch them out as the seasons change. Separate tops also make for a fast clothing change when baby slathers himself with pureed peas.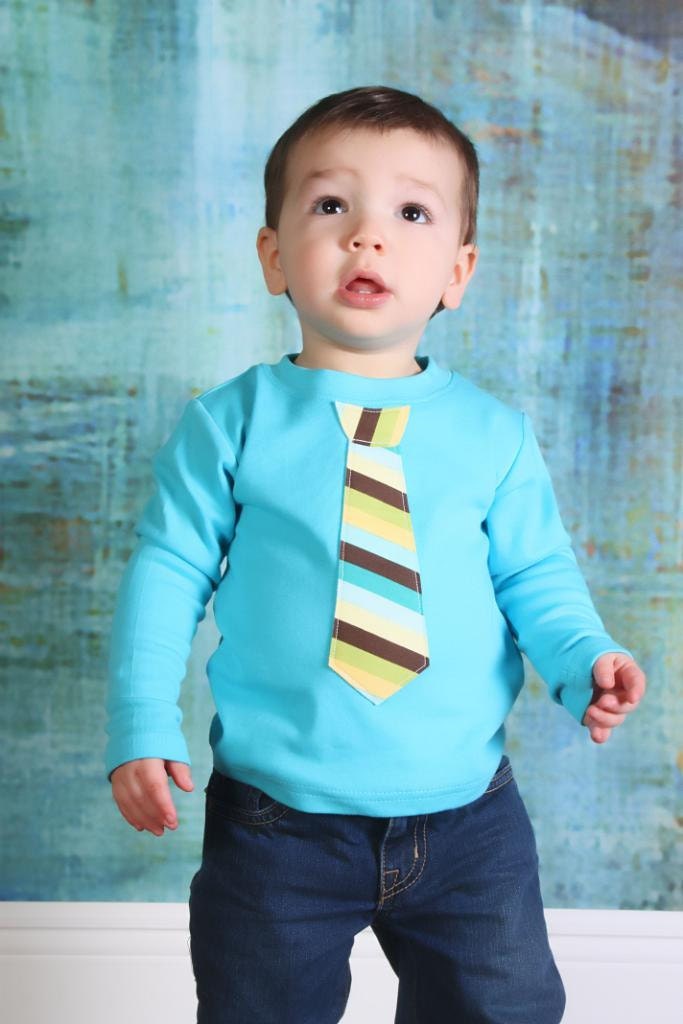 We Choose Joy on Etsy
Buying pants and shorts with intentions of long-time wear is a bit trickier. When selecting infant bottoms, be sure the elastic is snug enough to hold on tight at baby's current stage, but has enough give that baby's round little belly won't be cinched into a tummy corset in a few months. Longer lengths are best, because they can easily be rolled up.
Cut Footloose
Footed pajamas and bodysuits are the first pieces of baby's wardrobe that he'll outgrow. Footed one-piece pajamas really feel the stretch as limbs lengthen over even a few week's time. Choose footless p.j.'s for your little one and your infant will be sporting them for much longer.
Roll/Fold/Cuff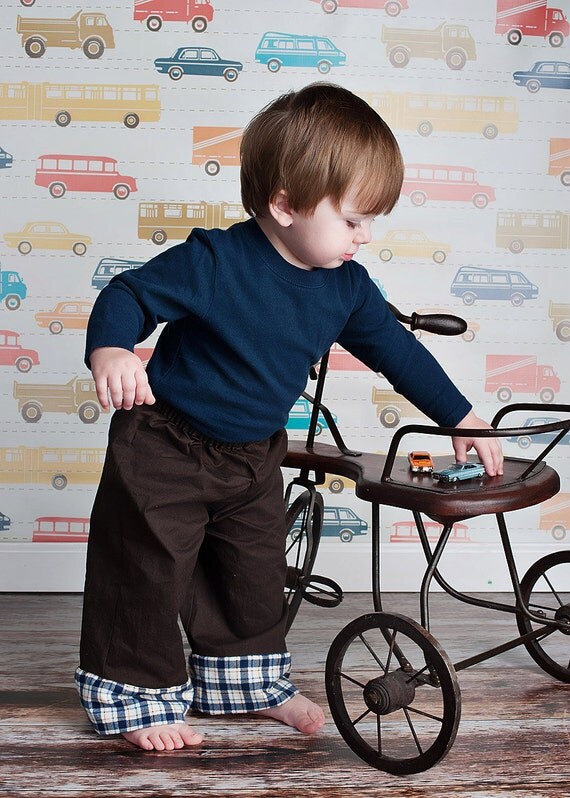 Gingerbugz on Etsy
Dress your infant in clothing a wee bit big and simply roll up sleeves, fold down waistbands, or cuff pant legs to make them fit. When we travelled to Italy for three months last March, we packed most baby outfits a size too large. It saved space, since we didn't pack two sizes and assured that she'd fit into her entire wardrobe. The roll/fold/tuck came in real handy during those months of living out of a suitcase.
Gender Neutrals
Thirsties Duo Diaper Covers (my personal favorite) on Amazon
If you're hoping to have another child who will wear hand-me-down clothing, gender neutral pieces are key. Of course, I'm not advocating that your little girl be dressed in beige and turquiose 24/7 but purchasing a few staple pieces, such as pants, jackets, socks, and the basic white onesies help make an older sibling's outgrown wardrobe more wearer-friendly second go-round.
Donate
Get more wear out of infant clothing by giving it away. Bless another family with your gently used baby clothes.
Your turn: What do you do to make your wee ones' clothing earn more wear time? Please share below in the comments!