Hello Lovelies! Are you as smitten with Starbucks pumpkin spice lattes as I am? If you love a warm, spicy autumn dessert, you've come to the right place!
This pumpkin spice gooey butter cake is a real comfort food dessert boasting warm spicy notes reminiscent of the Starbucks latte we all look forward to at September's end. I just love that it whips up in under 10 minutes & leaves you only one bowl to wash! Pumpkin spice gooey butter cake is one heavenly treat, but be warned that once you try it, you just might make it again two days later. I may or may not be speaking from experience. (Smiles.)
—>>>Head over to Pamela's Heavenly Treats to check out the full article & recipe.
**If you're looking for a place to show off your cheery blog/shoppe next month, be sure to check out my new partnership options! November's gonna be a goodie, so don't miss out!**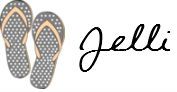 Follow on G+ | Like on Facebook | Tweet with me
Linking with: Marvelous Mon.,